Staff:
William B. Gartley, PE

President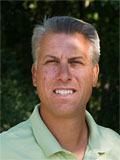 download resume (pdf)
With a strong background in civil and structural engineering, Will leads the Gartley & Dorsky engineering team providing excellent engineering solutions for a full range of applications. His technical experience and knowledge is only surpassed by his natural ability to develop positive client relations and repeatedly produce a high standard of deliverables for each client and project. The continuous growth and development of Gartley & Dorsky in the small MidCoast area pays tribute to these attributes.
---
James Dorsky, PLS

Senior Vice President
download resume (pdf)
With over thirty years of surveying experience, Jim leads the Gartley & Dorsky survey team with a high level of proficiency in conventional, GPS and bathymetric surveying services. Jim's relationship with his staff and clients is a major part of the company's sustained growth over the years.
---
William T. Lane, PE

Vice President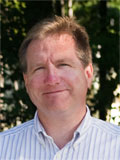 download resume (pdf)
Excellent presentation skills and project understanding enable Bill to successfully bring civil engineering projects from concept to fruition. With 20 years of problem solving experience, Bill contributes significantly to Gartley & Dorsky's team with leadership, engineering innovation and client management. Bill focuses on communication of ideas and designs to achieve client goals.
---
Gartley & Dorsky Staff:
Civil Department
William Gartley, President, Maine & Florida, PE
William Lane, Vice President, Maine PE
Andrew Hedrich, Senior Project Engineer, Maine PE
Alyssa Gartley Pulver, Design Engineer, Maine PE
John Melanson, Engineering Technician
Larkin Post, Engineering Technician
Marshall Cole, Design Engineer, Maine PE
Structural Department
Carmen Bombeke, Senior Project Engineer, Maine and New Hampshire, PE
Erik Peil, Project Engineer, Maine PE
Hilary Skillings, CAD Technician
Mechanical Department
Stephen Mischissin, Senior Engineer, Maine, NY, PA, MA, CA and NH – PE
Survey Department
James Dorsky, Senior Vice President, Maine & Alaska PLS
David Starr, Jr., Senior Project Surveyor, Maine PLS and EI
Addison Whitworth, Project Surveyor, Maine PLS
Steven Tremblay, Project Surveyor, Maine PLS and New Hampshire LLS
Cheyenne (Matt) Muwin, Surveyor Technician
Tom Williams, Crew Chief, Maine Land Surveyor-In-Training
Tyler Durant, Project Surveyor, Maine PLS
Natural Resource & Soil Services
Natalie Marceau, Licensed Site Evaluator and Licensed Soil Scientist
Permitting & Submissions
Carole Gartley
Sarah Post
Administrative
Delisa Morong, Office Manager